You are currently browsing the archive for the Uncategorized category.

Una cover molto interessante di un famoso pezzo dei Guns'N Roses.
Loro si chiamano Scary Pockets e questo è il loro Patreon.






by

Purtroppo ci ha lasciato Lou Reed, una autentica leggenda del rock, ma le leggende, si sa, non muoiono e si ricorderanno per sempre anche attraverso a canzoni come questa.
[ad#ad-1]





by

Con tanti auguri di un Buon Natale a tutti…

[ad#ad-1]





by

Tags: Musica, natale2012, pogues, Video
[ad#ad-1]





by

Tags: svegliatevi!
La giustizia ha trionfato, anche se come al solito, il nano, non farà manco un giorno dei 4 anni che gli sono stati inflitti.
Non vi dico la goduria, sopratutto a vedere i soliti 4 tromboni, sbraitare sempre il solito ritornello che oramai mi ha sfrantumato i coglioni, ossia, "è colpa dei magistrati" sono tutti politicizzati, ce l'hanno tutti con me perchè sono ricco e bla bla bla.
Basta un giro per la rete per vedere come abbaiano i suoi sostenitori, Cicchitto tra i migliori "è un tentativo di suicidio politico"
Una macchia che si aggiunge al curriculum di colui che si è (autoproclamato ovviamente) il miglior statista degli ultimi 150 anni…!?
Peccato, però una occasione persa, questo doveva finire i suoi giorni in galera assieme a tutta la sua banda…
Peccato davvero, ma intanto godo come un riccio….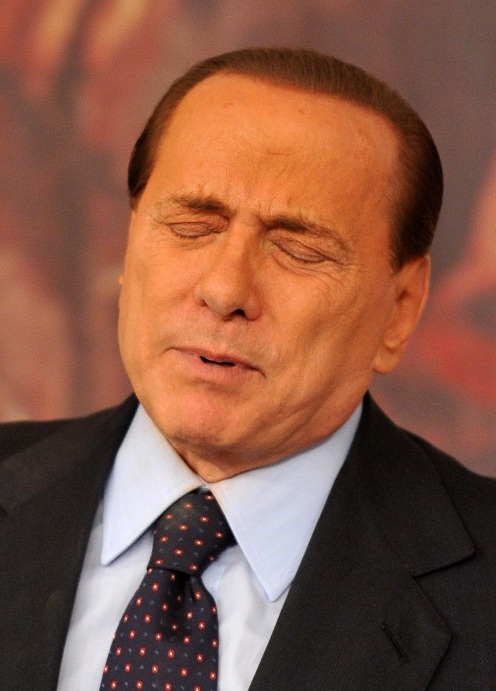 Nella foto si vede l'espressione di Berlusconi, quando ha saputo che avrà come compagni di cella due immigrati di colore di nome Abdul Mazziong, e Mohamed Superdur…(questa non mia, e neppure la foto l'ho rubata a mentecritica.)
[ad#ad-1]





by

Tags: finalmente
Metti una mattina come tante, ti stai recando al lavoro, ingrugnito come non mai, magari imprechi pure contro qualcuno che non ti da la precedenza, improvvisamente ad un incrocio ti trovi davanti questo poliziotto…
Credo che, se mai mi capitasse, potrei morire dalle risate, lo so, è una stupidaggine, peraltro già vista, ma una cosa è certa, la mia giornata sarebbe migliore, piu allegra di sicuro.
[ad#ad-1]





by

Tags: dancing
Terrificante, il percorso si trova in Cina ed è una camminata situata ad una altezza di 4700 ft (poco piu di 1400 metri) ma con il fondo in vetro…
Dev'essere un'emozione unica….
[ad#ad-1]





by

Tags: camminata, panoramica