You are currently browsing the archive for the Viaggi category.
Peccato solamente per la pubblicità alla fine…
Immaginate di arrivare a Londra, con una accoglienza del genere…
Spettacolare





by

il tunnel di glicine piu bello al mondo, si trova nella città di Kitakyushu, a circa 6 ore da Tokyo e fa parte di un giardino privato, composto da circa 150 piante di wisteria (glicine) di 20 specie diverse.
Se vi trovate da quelle parti, in questo periodo e fino verso la fine di aprile, vale di sicuro la pena farci una visita.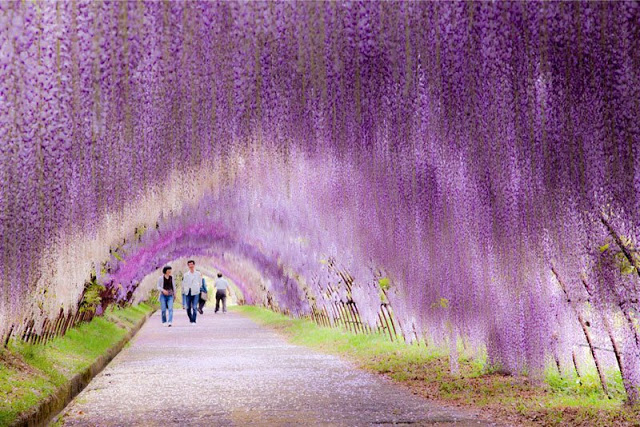 [ad#ad-1]





by

Una monorotaia in Austria, questo scende senza frenare, davvero emozionante…

[ad#ad-1]





by

"Per un vero fotografo una storia non è un indirizzo a cui recarsi con delle macchine sofisticate e i filtri giusti. Una storia vuol dire leggere, studiare, prepararsi. Fotografare vuol dire cercare nelle cose quel che uno ha capito con la testa. La grande foto è l'immagine di un'idea.
Bisogna capire cosa c'è dietro i fatti per poterli rappresentare. La fotografia - clic! - quella la sanno fare tutti."
Tiziano Terzani
Un mondo che non esiste più
[ad#ad-1]





by

Sarà che c'è il cavo di sicurezza al quale agganciarsi, ma in tutta onestà, non so se sarei in gradi percorrere questo percorso…
Via travelblog
[ad#ad-1]





by

Tags: 5, Blog, de, sicurezza, Trek, trekking.spagna, Video, youtube
Tommy è una ragazza che vive a Londra e sul suo blog, ha creato una serie di guide turistiche di alcune città.
Queste guide, a differenza delle altre piu blasonate e professionali, non mostrano foto belle e patinate, ma foto realizzate con una Holga, in pratica si tratta di Lomo-guide.
Un approccio diverso, ma molto interessante, alla guida turistica come siamo abituati a vederla.
Eccole.
Via NomadiStanziali
[ad#ad-1]





by

Tags: 2009, 5, app, Blog, de, foto, guide, holga, inter, lomo, Londra, mostra, New York, nomadi, style, text, turistiche, wordpress