You are currently browsing articles tagged Pubblicità.
Un bellissimo spot pubblicitario, per la ben nota birra irlandese Guinness.

[ad#ad-1]





by

Tags: beer, de, guinnes, guinness, life, Pubblicità, spot, Video, youtube
The Nikon F5 technically the quickest camera in the world
Cosi recita questa pubblicità risalente al 1997, una fotocamera all'avanguardia, capace di scattare fino a 8 fotogrammi per secondo.
Il video è un precursore della moderna tecnica di slow motion, ed è stato realizzato usando ovviamente una Nikon F5 e ci sono voluto oltre 200 rullini da 36 foto, una cosa inimmaginabile al giorno d'oggi, con le moderne digitali…
Ehh, altri tempi…
via Petapixel
[ad#ad-1]





by

Tags: 5, camera, de, foto, fotocamera, Fotografia, guardia, nikon F5, pet, Pubblicità, rom, tecnica, Video, World, youtube
Un nuovo laptop da MSI, ultrasottile, pensate appena 8 millimetri, ecco la pubblicità…

Incredibile vero?
[ad#ad-1]





by

Tags: app, Humour, incredibile, laptop, Pubblicità, Video, youtube
Avete notato l'ondata di buonismo e altruismo del presidente del Consiglio nei riguardi del terremoto e dei terremotati in generale?
Non vi pare che sia tutto finalizzato a raccogliere consensi e voti elettorali, a piene mani sulla pelle dei piu sfortunati?
Viene quindi da chiedersi se sia piu sciacallo chi va a rubare nelle case semidistrutte (magari per necessità), o se sia piu sciacallo chi usa codesti metodi subdoli e meschini per farsi pubblicità…
Forse pensa che sia sufficiente distribuire tailleur e dentiere a risolvere la situazione?
Se poi si considera che se ne esce con sparate roboanti come l'intenzione di spostare il G8 a l'Aquila, ecco che il cerchio si chiude.
Credete davvero che gli abruzzesi abbiano bisogno di questo?
Io la risposta su chi è lo sciacallo ce l'ho e voi?
[ad#ad-1]





by

Tags: 250, 5, berlusconi, consigli, de, fortunati, g8, merda, nanodimerda, Povera Patria, Pubblicità, ruba, Star, style, terremoto, text
Sembra l'incipit di un manuale, o un libro di quelli che vogliono insegnarti filosofie di vita, o quantomeno provarci, e invece no,si tratta di un contest e il premio è messo in palio da DoZ-log.
Un blog a carattere generalista, e quindi per certi versi somiglia molto al mio, ovvero senza una tematica precisa di cui parlare, ma di qualunque cosa ci passi per la testa.
Come si fa a partecipare?
L'ho scritto troppe volte e non ho voglia di ripeterlo, ma se volete partecipare con il vostro blog, scrivete un piccolo post, nel quale fare pubblicità (lo scopo finale è quello…), e poi glielo comunicate a questo link, al quale vi rimando per il regolamento completo.
Il contest verrà chiuso al raggiungimento di 90 partecipanti, ma anche prima, nel caso in cui non si raggiunga il numero in tempi ragionevolmente accettabili.
[ad#ad-1]





by

Tags: 2009, Art, Arte, Blog, chiavetta, Contest, de, link, pet, Pubblicità, style, tema, test, usb, wordpress
Interessante questa pubblicità di una birra, realizzata in collaborazione con la Melbourne Symphony Orchestra

[ad#ad-1]





by

Non so se sia vera o si tratti di una manipolazione, ma quando su deputydog ho visto questa foto, sono scoppiato a ridere…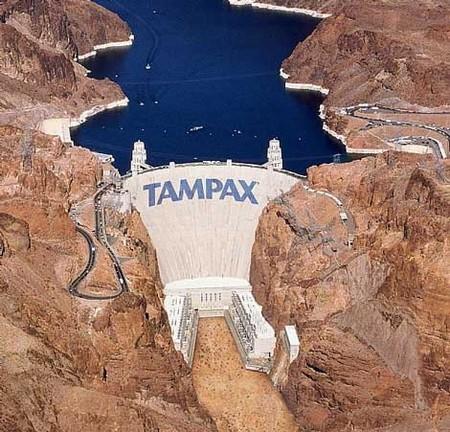 Ammesso che sia vera, però c'è da dire che si tratta di una pubblicità grandiosa, guerrilla marketing in grande.
[ad#ad-1]





by

Tags: Pubblicità, tampax, Varie